"Unleash your inner leader. A pathway to self discovery, illumination and transformation." 
1. Become the EnLightened Leader
For people who want to finally feel empowered, confident and fearlessly lead the way.
Do you feel you were born for more?  Do you sometimes think there's got to be more to life than this?  Is your schedule jam-packed and filled with never-ending to-do lists that leave you feeling drained and exhausted?  Are you sacrificing your life and dreams for everyone else by taking care of everyone except yourself?
Does this sound like you?  It was me, until …
Until one day, everything changed.  My world crashed. It started with a re-structure that knocked my confidence, then the end of a long term relationship that was traumatic.  Suddenly my foundations shifted and I had lost 'me' along the way.  I wasn't happy and I didn't feel very joyful or fulfilled.  I began a new journey, an inner journey to find myself, to heal and re-claim my self worth and confidence.  I discovered new skills and hidden talents and what pulled me through was my ability to envision a new future.  Now I share this to help women claim their power, their worth and belief in themselves that they too can create the future they want.
It's time to stop doubting yourself and your abilities. And to put an end to procrastinating and perfectionism and instead, start creating the future you really want.
The one that is joyful, meaningful and fulfills a greater purpose.
You can have it all.  And you can more importantly have it on you terms,
Learn how to rise up, stand in your power and fearlessly lead the way.  Own your self worth and the difference you make.   Be seen and respected for who you truly are.  Become the EnLightened Leader for a new world and a new future.
I invite you to join me on mt flagship program Become the EnLightened Leader™ – a 5 week digital group coaching program to help you discover your vision for the future, find your true purpose and have the courage to carve your own path.  The EnLightened Leader is a pathway to self-discovery, illumination and transformation. Fulfill your greater purpose and  shine a light to help others. Together we can co-create a world where all people prosper.
Here's the details:
Become the EnLightened Leader™

Program Outline
Week 1 – Examine Where You Are – exploring your narrative
Week 2 – Create your Vision and Purpose – diving deep within
Week 3 – Building your Foundations – owning your Superpowers
Week 4 – Aligning your Actions – breaking through limits
Week 5 – Bringing it Together – creating momentum
What you Get
4x1hr weekly video trainings so you can go at your own pace
4×30 minute weekly LIVE Q&A to answer all your questions
4x Meditations and Energy Activations
7x Downloadable Worksheets to Action
Private Facebook Group for support with like-minded women
Bonus – 2x 60 minute personal 1:1 coaching sessions to help you with the course materials and tailor it to your needs (valued at $600).
You can't lose. Just be signing up for the program, you get 2 hours of personal coaching so everything is tailored to your needs and that's worth more than the entire program!
Investment
$597
One off payment
2. Personal Leadership Coaching Packages
An accelerated program personalized and tailored to your immediate needs over 3, 6, 9 or 12 months.  Save time, get results faster by starting the transformation NOW.
What you Get
Personalised insight, guidance and proven tools to support your needs as you need it.  Things like:

communicating confidence to your people in times of uncertainty
re-imagining and painting a new future,
defining and connecting to your greater purpose,
getting clear on how to leverage your strengths,
creating meaningful communications to inspire and uplift your team,
handling multiple priorities while being in flow and focussed,
staying calm under pressure and
tapping into your intuition to make better decisions on the go.

Save time by honing in on exactly what you need as you need it.
Get clarity to move forward quickly in these uncertain times.
We connect virtually, in zoom.
This offer comes with My Crazy Power Guarantee so you can't lose. If you get no value from our work together, then I'll give you 100% of your money back AND I'll personally offer you three more 3×45 minute coaching calls over 3 weeks for free.  That's worth $900!
"I feel your coaching program works really well for me as it addresses the real issues of my day to day work.  I can apply it and add value to the company and see immediate results. I am so glad that I have you coaching me. You have played a critical role to stretch me out of my comfort zone helping me to grow and realise my potential. I can't believe how much I've achieved over the 8 months with your guidance. Honestly, I wouldn't think it was possible when I started the program." LH – Auckland
Stand in your power to lead and evolve.
Your leadership purpose is unique to you.  Your goal is to discover it and live it!  The path of leadership is an ongoing journey of discovery, self- awareness and growth.
Learn More About Why Coaching Works >>
"I have been fortunate to work with Jo in both a personal coaching and facilitation capacity. Jo has played a critical role in my career journey and I believe I'm a confident authentic leader as a result of her contribution to my leadership growth.  Her passion to install executives with a greater level of confidence continues to manifest in some amazing outcomes.  I have valued Jo's deep and present listening skills, as often as a CEO it is difficult to discuss situations within the realm of the business.  She has pushed me to lean into situations outside my comfort zone enabling me to be the best version of myself by making good choices.  Without a doubt I would not have achieved my current role without her continued belief, guidance and valuable coaching advice. " Nadine Tereora

"Jo has had an enormous impact on my career. Starting as a highly raw and naïve country boy I had no idea about what good management looked like or that it would be something that I could ever aspire to achieve. Jo was instrumental is coaching me in becoming an authentic leader. She taught me how to stay true to myself and my values while crafting awareness and leadership tools that allows me to lead others from different backgrounds. She both personally coached me and also led by example, backing up her words with her day to day deeds. Jo is a highly experienced leader and senior executive but yet she has retained that passion and energy of a new leader. If you are looking to develop your leadership, coaching or company culture skills then I'd highly recommend talking to Jo."  Evan Bateup Group HR Manager Vista Entertainment

"Thanks Jo, it was great working with you today, and very enlightening for me.  That was a great session and I immediately put the learning's into action yesterday afternoon with mapping out a plan for our focus over these next 2 quarters."  EC – Auckland
3.Facilitating Team Development – Standing Together as ONE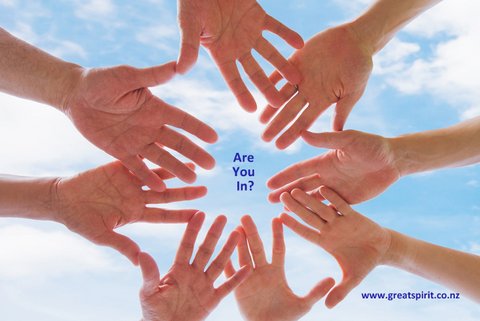 "Thanks Jo – they were a great 1.5 days and I'm thrilled to see the growth and maturity of the team over the past 3 months. Your facilitation as always has been outstanding bringing out the best in us. I look forward to continuing our working relationship both with the team and personally." SB – Auckland
At the heart of a business is its people and bringing everyone on the journey is part of the leaders mandate.
According to Gallup, the most effective leaders:
invest in and focus on strengths
surround themselves with the right people and then maximizes their teams ability to work together
understand their followers needs.
Strong teams
Thrive on healthy debate
Prioritize what best for the company and move forward
Bring the same level of intensity to their work and personal life
Embrace diversity
Are magnets for talent 'everyone wants to be on the team.'
A true leader develops leaders and knows how to bring the best out of the team. Developing a high performing team is one of the most exhilarating things you can do and definitely something that lives on long after you've moved on.
Jo can help you take your team to the next level by leading workshops that brings people together and connects them to a greater purpose. Using her Gallup talents of Connectedness and Relator, she quickly builds relationships, understands team dynamics and intuitively knows to how to move things forward. There is tremendous power in a team that is engaged, aligned to a common purpose and where diversity is embraced so that everyone has a voice that is heard and respected. Open communication fosters trust, transparency, builds optimism and shows that you care.
Like leadership, every team is unique. Alignment is key so we work together honouring your culture, values and your goals. Flexible in approach, it's an honour and a priviledge to tailor-make an experience that builds team cohesiveness, trust and performance.
Some examples:
A 16 person group of independent leaders that came together for a Leadership Development Day themed on leading authentically.
An Executive Team and Leadership Development Day in nature to build connection, improve communication, enhance wellbeing and have fun.
Several Executive Team Offsites of 10-12 people designed to help them step up their collective leadership, create their purpose, break down barriers or silo's, build trust, communicate effectively, deepen their connection with each other and to work together as a cohesive team. This has been in the commercial and not for profit sectors.
Completing an independent review for a not for profit Board of Directors in the Health Industry and facilitating a follow-up workshop to agree actions to be implemented.
A highly engaged and successful 30 person IT team that wanted to take their team to the next level.
A 25 person Team Development Day to bring a geographically dispersed team together, to resolve issues, improve communication, build a shared vision and define the teams values that will enable high performance and deliver service excellence.
An 8 person Change Management Workshop to help a customer service team through a difficult change process.
A 90 person group of independent tourism operators to agree on the objectives of a tourism forum.
"Thank you for your great facilitation and for guiding us through the day. I believe it was a very valuable meeting that has provided a way for our teams to build strong collaborative relationships going forward." CR – Auckland

"Thank you very much for facilitating the workshop yesterday, it went very well and the team were very excited and complimentary afterwards. Great work!" NW – Auckland

"The work you have done with us has been invaluable and I see the benefits every day. Especially when we are faced with confronting issues as a team." NT – Auckland
Stand Together as One!